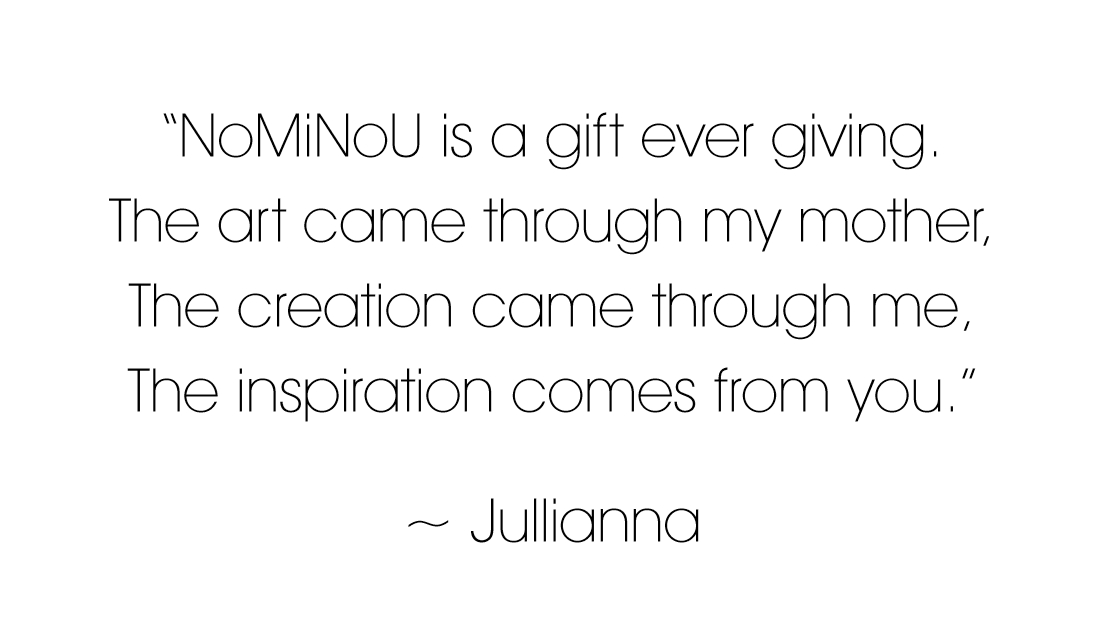 旅程之間…
同事在溫哥華漫遊時驚鴻一瞥!
小店櫥窗裡的圖騰legging 吸引了她的目光、
店內空間陳列許多原始風貌與自然符號的商品!
這是我們非常喜歡的感覺
同事當下買了一條披肩,披肩上頭有位女人的側臉
也是這次我們代理No•Mi•No•U這個品牌的STEPH系列 ~
因為一個異國文化的吸引
讓我們有這個緣份瞭解這個品牌的背後故事,進而代理它進入亞洲市場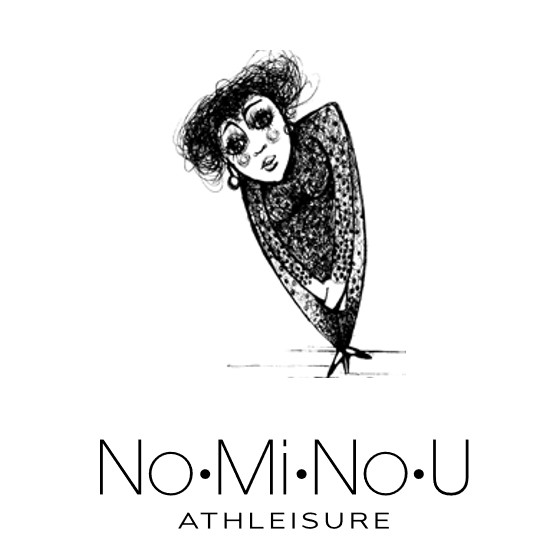 品牌創辦人Jullianna⋯
於母親過世後 在家中的抽屜裡意外發現媽媽創作的畫作
以那些畫作為發想後,創立了No•Mi•No•U
並用了她母親的自畫像當作品牌logo

後來更與各地的藝術家合作創造多元設計的樣式
更貼近生活化的品牌 捕捉了對原創性 開放性 充滿力量的熱情
希望在日常生活中提升女性的自信
讓她們在自己的本質中感受到圖騰結合畫作帶給身體曲線的優雅美麗~

No•Mi•No•U服飾從印刷到製造全程皆在加拿大生產 並且使用環保的布料與加工法
每件No•Mi•No•U瑜珈褲會從環境中取材約7個塑膠寶特瓶
透過革命性的工法由使用過的寶特瓶提煉成聚酯纖維
不僅可以與其他布料結合 還提供穿著上的舒適性,容易清洗保養且耐用~
希望您會喜歡我們分享推薦的選物! 🛒No•Mi•No•U
It all started when we first passed their store in Tsawwassen Mills........
We were shopping in the mall when suddenly the patterned leggings caught our attention.
The Store was full of symbols, patterns, and colours that are inspired from mother nature.
We immediately fall in love with the brand!
Our first purchase was a black and white blanket scarf that has a beautiful woman printed on it, which shares the same print as the Steph leggings that we offer in our store!
We were fortunate enough to have the opportunity to get to know this brand, fall in love with it, and bring it into the Asian market to share it with you.
Jullianna, founder of No•Mi•No•U
Unexpectedly discovered the paintings created by her late mother in a drawer after she passed away.
She was inspired by the art and decided to create No•Mi•No•U with the logo being her mom's self portrait.
No•Mi•No•U also collaborates with artists around the world for new designs.
This lifestyle brand captures a zest for originality, openness, strength, and purpose.
The aim is to uplift women in their everyday lives and make them feel beautiful in their own essence.
No•Mi•No•U garments are 100% Canadian designed, printed, and manufactured.
They implement environmentally friendly fabrics & processing methods so that each pair of No•Mi•No•U leggings remove about 7 plastic bottles from the environment!
The polyester fiber is made from recycled post-consumer drinking bottles. It can also be combined with other fibers for comfort, ease of care and durability.
We hope you like the brand and their products as much as we do! 🛒No•Mi•No•U
茉合桂物 MOKOPORO SELECTIONS Needs & Wants