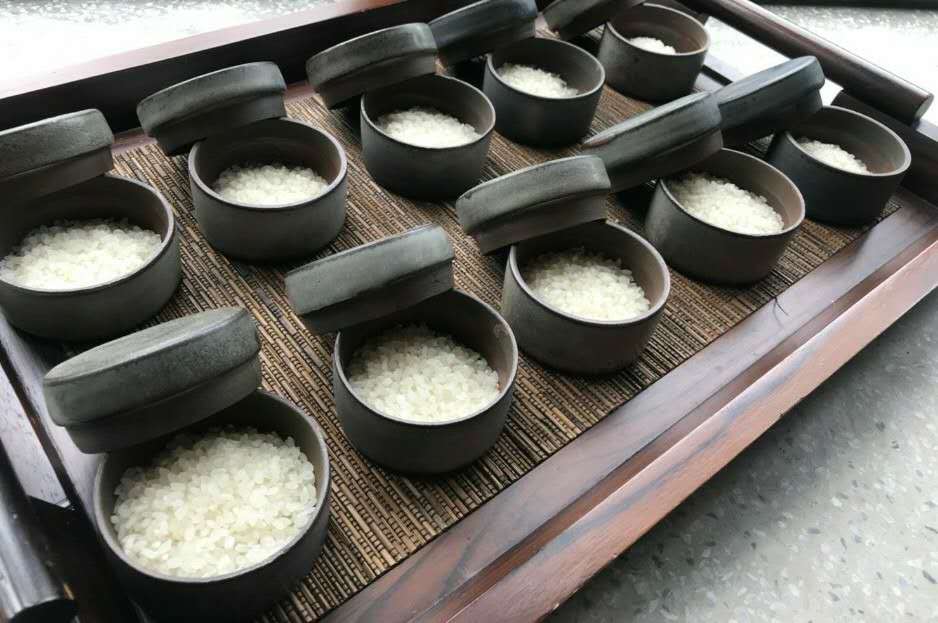 好幾年前
朋友送了份禮物
有個小竹簍裡裝個非常樸質的陶罐、掀開一看有一小包白米
那位友人跟我說
這個陶罐是在日本寺廟許願求得的平安米
這個禮物 擁有濃厚的友情誠意
一層一層拆現的 卻是滿滿的接收感動
我在想 就像唐朝緬伯高說的「禮輕情意重,千里送鵝毛」
不管這個禮物價值多少 分量輕重
怎麼也比不過朋友簡單的一句
這是我為你祈求的平安米

正是因為這個感動
讓我們發想了陶罐系列的商品
讓我們幫助您致贈親友的心意禮品中 有祈福 有感恩
摩訶嚴選就是有質感、有皮殼、有手感溫度的陶罐

當然我們可以為了降低成本 直接找現成的開模陶罐
但為了更符合我們的初衷、最後還是決定全部純手工製作
每個手工陶罐就像您對饋贈的意願獨一無二
每一件陶罐上都會有專屬手寫的封條及手刻的鈐印
如果您有特別需求 我們也可以為您寫幾行傳達心意的文句 為您指定編輯
Several years ago
One of our colleagues received a birthday gift from a friend
It was a very simple pottery jar with a small bag of rice inside all packaged in a bamboo box.
The friend told me
The jar contains rice with peaceful blessing, blessed in a Japanese temple.
It wasn't a fancy present, but the thought of it says so much about the friendship.
With all the layers, the receiver was so touched when opening the gift.
Like an ancient Chinese man once said, "goose feather sent from a thousand miles away, a trifling present with a weighty thought behind it."
It's not the gift that counts, but the thought behind it.
In this case, nothing matters more than the fact that the friend went to a temple to pray for the blessing.
We were all so touched by the story which led to us to develop our pottery jar product line.
We are inspired and committed to assist you in gifting your friends and families.
It is our promise to you that each jar is made of high quality and full with positive energy that will carry your wishes and blessings to our loved ones.
We could have used existing molds for our pottery jar during production to reduce costs, however, we decided that go with pottery artists who then handmade every single one of our jars from scratch.
We want each jar to be unique in their own ways just like each of our blessings has its distinct values to someone we love.
Each pottery jar will come with a handwritten seal in Mandarin as well as a stamp which we hand-carved for this line to add authenticity.
If you have any special requests, we can also write a few lines for you to convey your wishes.
🛒 Pottery Jar with Rice | Pottery Jar with Tea | Pottery Jar with Crystals


茉合桂物 MOKOPORO SELECTIONS Needs & Wants