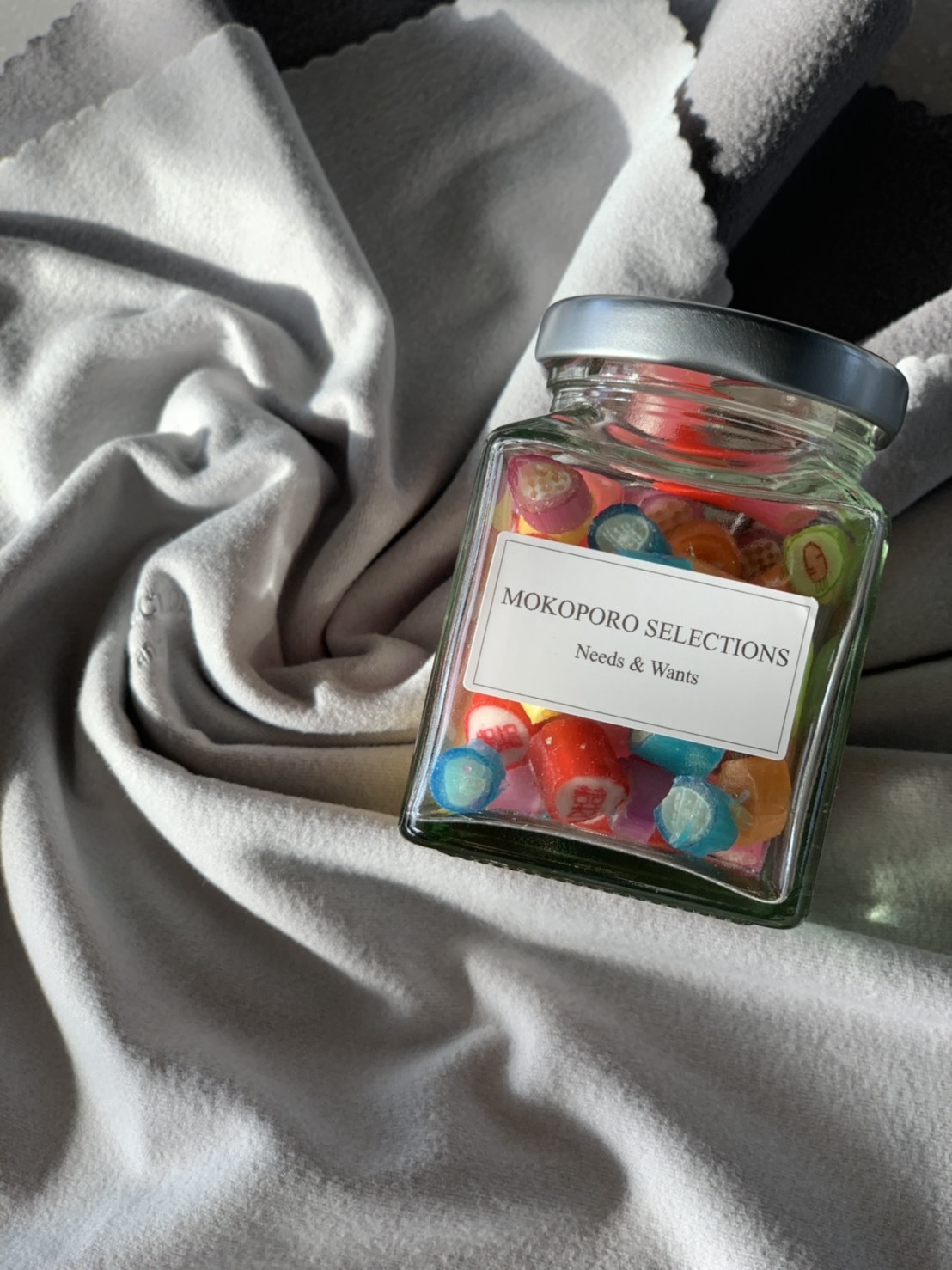 現代人感覺慢慢忘了手寫卡片的溫潤
連記錄事情也習慣拿出手機在手機行事曆上操作
想起讀書時期的生日 從學校回到家一天下來 手上和書包都是滿滿的禮物和手作卡片
然而隨著時代的演化、網購商品取得容易便利 但就越來越少有手寫手作的溫暖感動
以往
我們非常喜歡收到朋友從世界各地寄回來的名信片、或是回來帶點什麼心意分享
但是現在大家透過社群網路即時知道朋友人在哪…到過哪些景點…吃著什麼異國料理
雖然不親身經歷也有即時畫面 但總缺少了一種真實貼心的感覺
這般體悟讓我們對於生活的細節產生了提醒與關注的責任
所以傳遞在心的手絹糖是由我們的陶罐系列商品的延續發想。
我們想要用不一樣的方式讓您把心裡話傳達給受禮者
有點像是瓶中信的概念
所以我們提供代為手寫的小紙條
為您們表達實體的聯繫而裝入有糖果的玻璃瓶內
就像您的心意包裹著小紙條 裡面有您與對方想說的話
希望那種甜甜的感覺能透過手絹糖甜入收禮者的心房
外層的包裹布料…原創設定是希望層層掀開祝福與感謝
必然堅守的質感…我們決定使用比較實用的擦拭布來成為手絹布
糖果是我們附贈的借物…我們提供9種款式供您們選擇
都是同一種款式或選兩種款式來搭配糖果
附加您們個別意義的手寫字條 如果不能感動自己又如何感動對方呢
🛒手絹糖
It seems like people nowadays have forgotten the warmth of handwritten cards.
Just like how we all use phone calendar to record events and set reminders.
It got us thinking…. when we were kids, we would come home with our backpack full of gifts and handmade cards from friends at school on our birthdays.
However, with the evolution of time and the convenience provided by online shopping, we receive fewer and fewer handwritten cards.
We used to really like receiving postcards from friends when they're traveling, love getting souvenirs from all over the world, and can't wait for them to come back and share their journey with us.
But now, with the help of social media platforms, we can easily locate friends and instantly know what they are doing on their trips once their share it online. Although it doesn't take much for us to know what attractions they've been and what exotic food they've tried without actually being there, it does feel less intimate and unrealistic.
This kind of understanding makes us responsible for those small details of life.
A Jar of Wishes is the continuation of our pottery jar collections.
We want to provide a unique way for you to convey your heart to the recipient thru our products.
The concept of this line is similar to message in a bottle.
We provide simple handwritten note with your personalized message in the jar filled with candies and your blessings.
We hope to deliver the sweetness along with your kind regards with our A Jar of Wishes to your chosen recipients.
Our original idea was to use handkerchief as the outer layer wrapping with the intention to create that sense of opening and revealing the wishes. To keep the quality of the product, we decided to use lense cloth that delivers similar texture instead of handkerchief as it is a more practical choice.
Final note, those candies inside the jar are a gift from us to you. You can choose any style to fill one jar or mix up to 2 styles from the 9 options that we offer. Handwritten notes are also free with purchase. Just let us know what you want us to write for you! But remember this, if you can't be touched by your own selection, how do you touch the special someone that you are giving the wishes to?
茉合桂物 MOKOPORO SELECTIONS Needs & Wants